GI Partners is committed to being a responsible steward of our investors' capital. As part of that commitment, we believe that applying a set of investment criteria, including environmental, social, and governance ("ESG"), can mitigate risk and build value across our investments. Our approach is rooted in our Operating Principles, investment philosophy, industry best practices, and input from key constituents including investors, management teams and firm employees. Additionally, as a PRI signatory, we strive to incorporate the Six Principles into our investment process.
Download our 2022 ESG report (published April 2023) to learn more: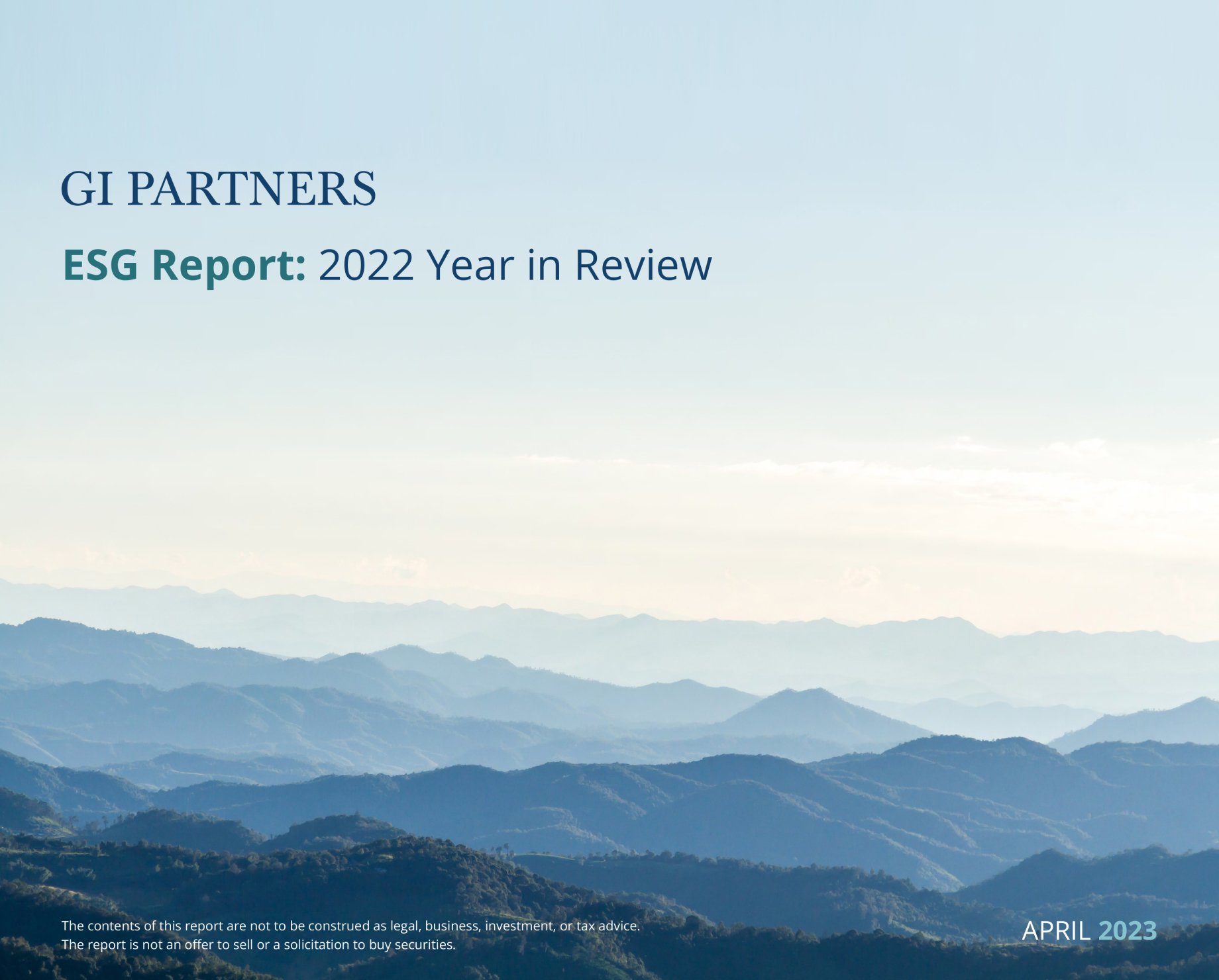 Click here to view team.