GI Partners Receives Mid-Market Buyout Award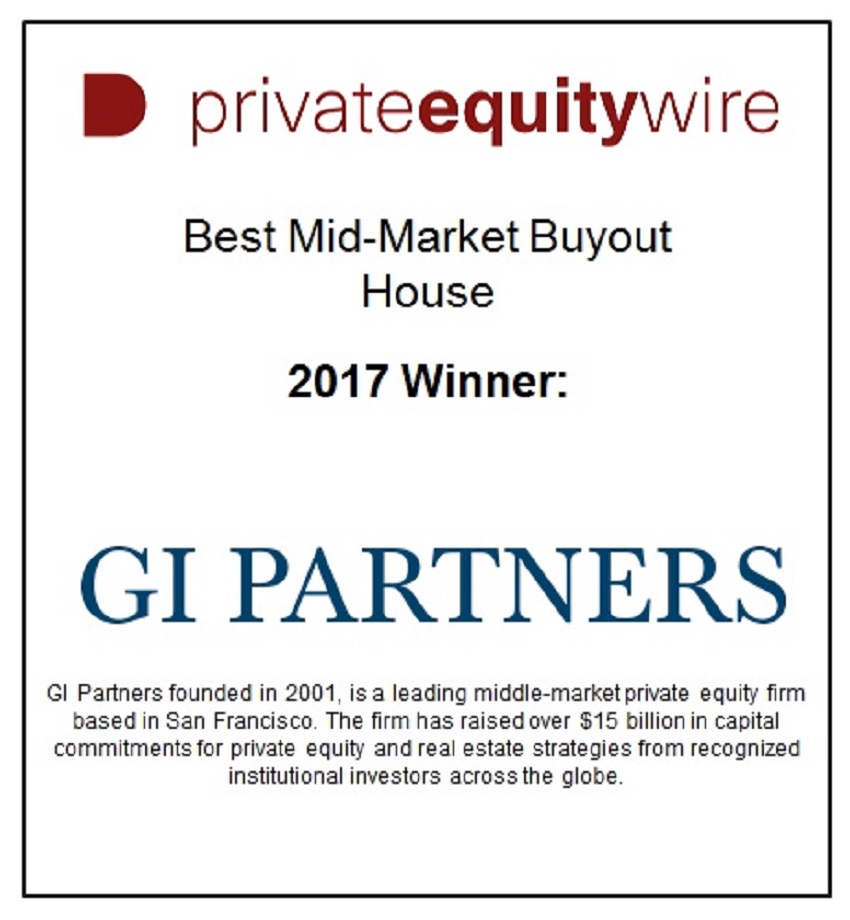 GI Partners received the 2017 Best Mid-Market Buyout House award at the Private Equity Wire Global Awards, presented on June 9, 2017 in London. The Private Equity Wire Global Awards 2017 recognized the best private equity fund performers and service providers during 2016 in a range of categories covering the entire private equity space.
The Private Equity Wire Global Awards are presented by Global Fund Media. The winners are judged based on a 'peer review system' whereby readers are invited to elect a 'best in class' in a series of categories via an online survey. In each category, the firms with the most votes at the end of the voting period are subject to a final review by Hedgeweek's Senior Editorial team. See http://www.privateequitywire.co.uk/awards. Past performance is no indicator or guarantee of future performance.