GI Partners Receives Two M&A Awards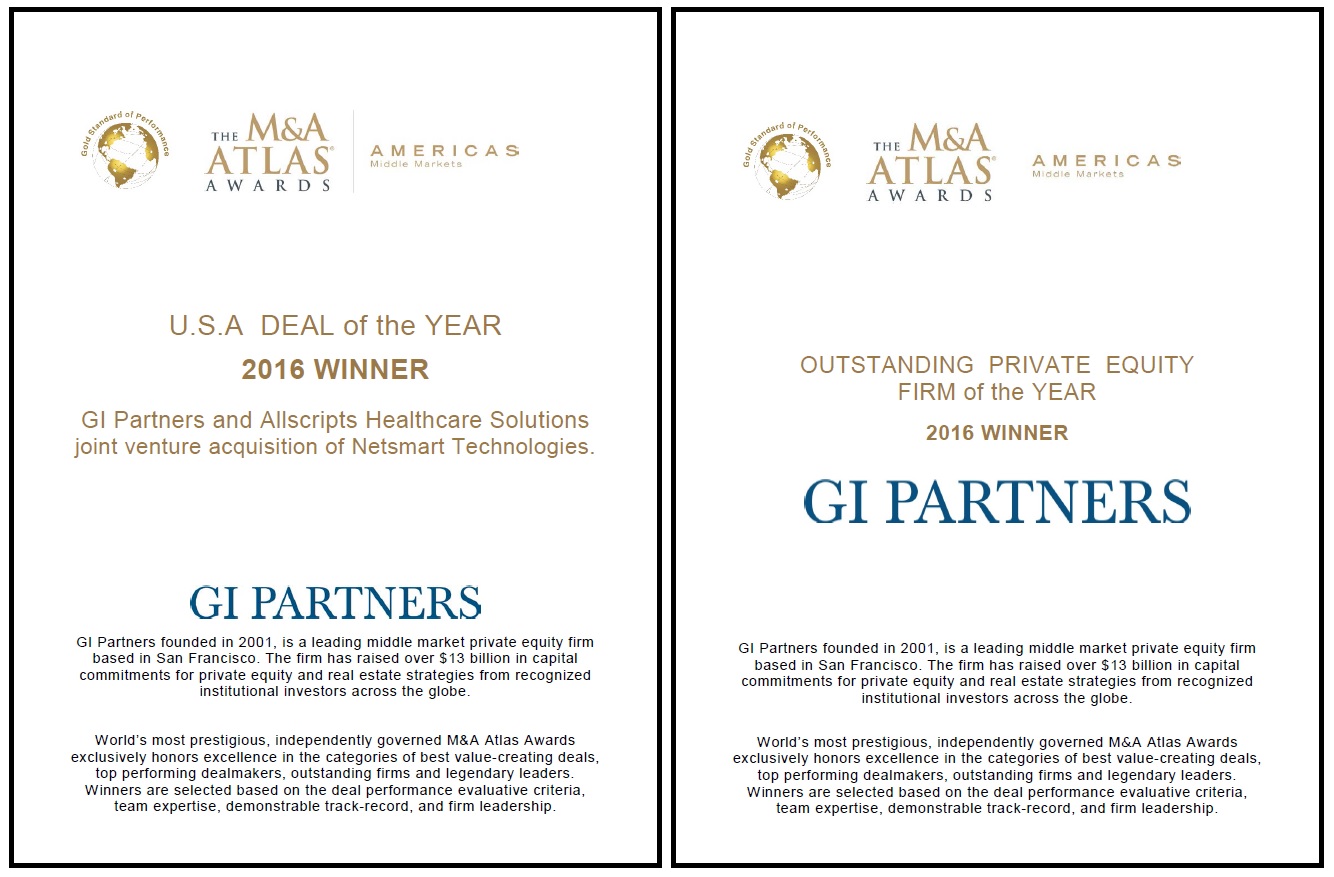 GI Partners received the 2016 U.S. Deal of the Year and 2016 Outstanding Private Equity Firm of the Year awards. The Americas Middle Markets M&A Atlas Awards, part of the M&A Atlas Awards global brand, honors the top deals, dealmakers, and firms from the North and South American middle market communities.
The Americas M&A Atlas Awards are presented by The Global M&A Network. The winners are judged by point-indexed method based on merits of the transaction. See https://globalmanetwork.com/americas-ma/awards/. Past performance is no indicator or guarantee of future performance.